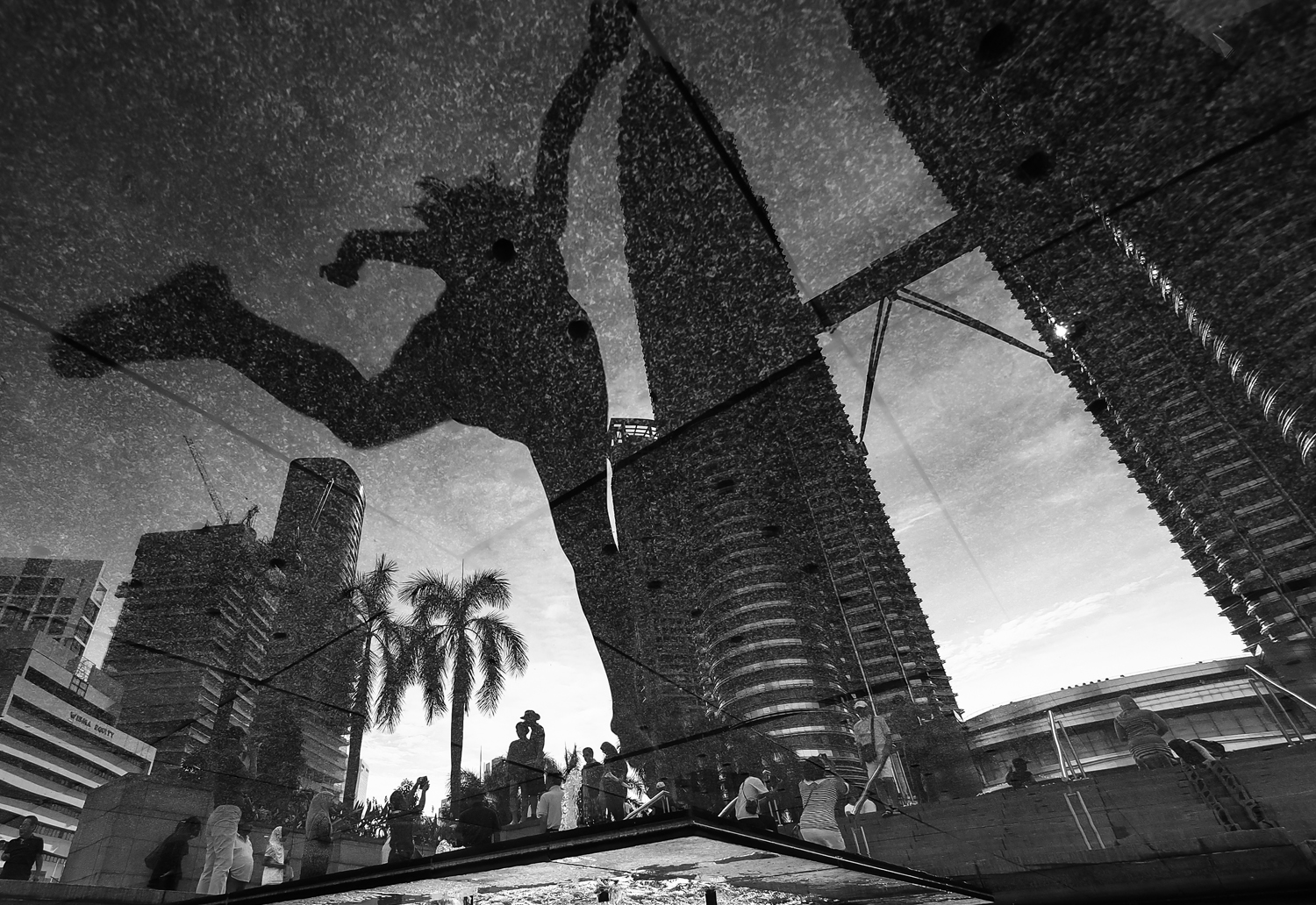 Why go shooting street with me?
As someone who has been taking street pictures for over 25 years, I have a deep passion for sharing my skills and experience. Nowadays, getting a quality camera is easy. I can help you take the most out of it. I will share my street shooting techniques, tips and tricks, I will help you overcome shyness when approaching strangers, and most importantly, I will take you to the spots off beaten path that I know in the cities where I offer my Street Photo Workshops.
My workshops are conducted in an easy-going fashion, where the goal is to learn while having fun with your camera. If you are still a newbie to photography, I will provide a basic crash course to the main functions of your camera and lens, and recommend settings and specific equipment to use during street shooting. Optionally, I offer critique of the photos taken during the workshop.

A typical workshop runs for 4-5 hours and costs between $40 and $150 per person depending on the group size (no more than 6 people) and my current location. For details, please contact me. 
Currently, two of my Street Photo Workshops are offered on AirBnB:
Photograph San Francisco Like a Pro
Saigon Street Photo Workshop With Eugene
In addition, I can offer Street Photo Workshops in the following cities that I know well, depending on my location, availability and group size:
Bangkok, Hanoi, Danang/Hoi An, Singapore, Kuala Lumpur, Penang, Manila, Hong Kong, Tokyo, Kyoto, Taipei, Delhi, Kolkata, Kathmandu, Bukhara, Samarkand, New York, Boston, Chicago, London, Paris, Barcelona, Moscow, Stockholm, Tallinn, Riga, Vilnius, Minsk, Krakow, Prague, Venice, Rome, Amsterdam, Brussels, Berlin, Copenhagen, Oaxaca, Panama City, Valparaiso, Buenos Aires.
…and if your city is not in the list, please inquire – I may well be able to offer a workshop there as well.